ACT joins Samaritans at RHS Chelsea Flower Show to unveil their Listening Garden
This year, Samaritans marks its 70th anniversary – eight decades over which the charity and its countless volunteers have helped thousands of people across the UK and Ireland with listening and emotional support when it matters most.
Since 2021, ACT has partnered with Samaritans to champion positive mental health and signal our commitment to wellbeing as a universal cause at the heart of ACT.
Over the past two years, together with our Ardonagh colleagues, we have raised more than £140,000 for Samaritans – well on the way to reaching our £150,000 target by the end of 2023 – and the equivalent of 30,000 calls to Samaritans' 24/7 listening service, which is used every 10 seconds by a person struggling to cope.
We were honoured to further our support by joining Samaritans at the prestigious RHS Chelsea Flower Show – one of the world's oldest garden shows, having taken place in London since 1912 – and where this year Samaritans unveiled their very own show garden, 'The Listening Garden'. at a special evening event sponsored by ACT.
Sowing the seeds of hope – Samaritans' Listening Garden
Each year, the Chelsea Flower Show has just 12 highly anticipated show gardens. Samaritans' Listening Garden has been designed by landscapist, Darren Hawkes, who has previously won several Chelsea Gold and Silver medals. Not only a master gardener, Darren himself is a long-time Samaritans listening volunteer – and this combined experience has led to the creation of 'The Listening Garden'.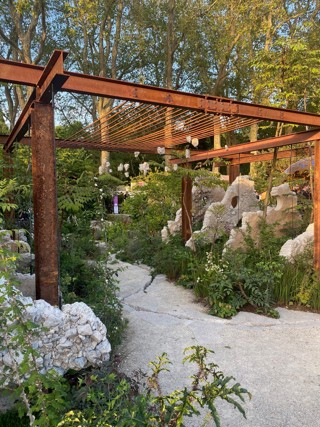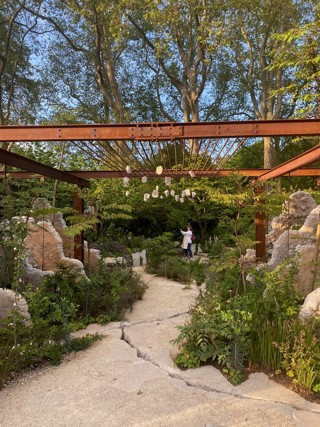 Through the space's form and planting, the garden offers a journey through crisis, all the way to resolution, reflection and above all, hope. The space does not shy away from the challenges of this journey, with Darren describing the garden as 'beautiful, enveloping, harmonious', but also 'brutal and foreboding' as it aims to demonstrate the struggle that a person in crisis may experience, and this honesty bringing its own sense of beauty. Much of the garden is formed of reclaimed materials, owing to Darren's desire to ensure the space had sustainability at its heart. 
It's an incredibly special design, and Darren himself has been working on the garden concept for several years in anticipation of one day securing a plot at Chelsea to turn it into a reality. An incredible way to mark Samaritans' 70th anniversary.  
Celebrating the power of listening
As partners of Samaritans, we were delighted to sponsor the exclusive evening event in celebration of the charity's show garden – attended by 150 guests, including Samaritans' patrons, ambassadors and key partners.
Several of our ACT Trustees joined on the night – offering their personal support to Samaritans tremendous work to date and the commitment shown by ACT, as well as our many Ardonagh colleagues who have also raised funds for the cause.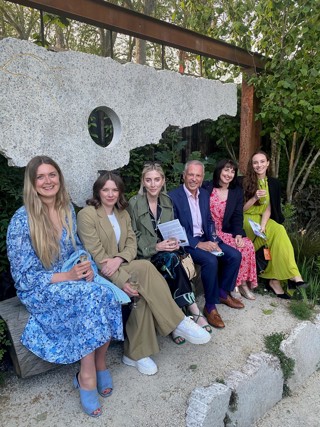 Over Samaritans' 70 years, the charity's helpline has received 134 million calls. This huge number signifies the equally vital importance that their service provides. In 2022, there was not a single second where over the year where a Samaritans' volunteer was not taking a call. With the cost of living crisis affecting many, Samaritans are seeing their call numbers increase, meaning the support they provide is more important than ever.
We were honoured to be asked to support this very special Samaritans project which proved to be a unique and memorable evening for us all. As a business, and a charity, supporting people when they need it the most is at the core of our values. The daily work done by Samaritans is beyond important, as reflected in the startling statistics of over 134 million calls answered in their history. We're delighted to have been able to help them to make a difference to so many people and hope this beautiful garden inspires those who view it to support this wonderful charity.
David Ross, ACT Trustee and CEO, The Ardonagh Group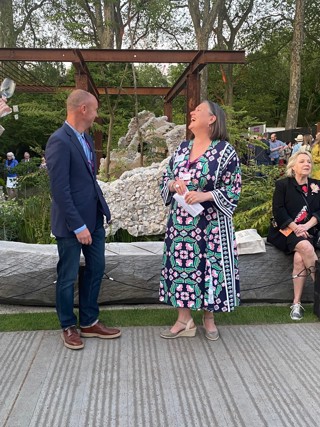 We're so grateful to have the support of our longstanding charity partner, ACT, as sponsors of our RHS Chelsea Flower Show evening event. It's an opportunity to bring together some of our phenomenal supporters, who have played a crucial part in helping us be there to listen to anyone struggling to cope over the past 70 years. Samaritans' Listening Garden has been designed to capture the vital role our volunteers play in helping people during difficult times, and champion the power of listening. We hope it will provide the perfect backdrop for the evening, which aims to give our supporters an insight into the incredible impact they've had.
Julie Bentley, CEO, Samaritans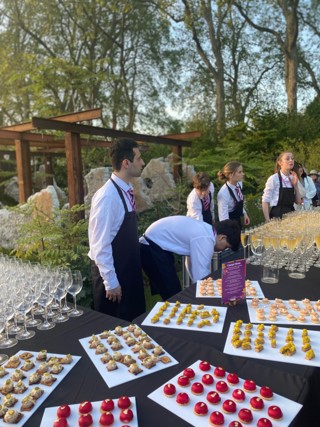 Learn more about ACT's charity partnerships
Through our charity partnerships we deepen our support for the causes our Ardonagh people care about. Read more about our support for Samaritans and key spotlight causes on the Charity Partnerships section of the ACT website.