Ardonagh Specialty hike, bike and paddle their way to over £40,000 in support of Magic Breakfast
This week, a team of fifteen Ardonagh Specialty colleagues took on three physical feats in support of their chosen charity of the year – Magic Breakfast.
Over 48 hours, they hiked, biked and paddled their way across the Lake District to raise funds making a difference to children across the UK. Magic Breakfast delivers free breakfasts to more than 200,000 school children across the UK who may otherwise face starting their day in hunger. Ardonagh Specialty have been rallying behind the charity throughout 2023, but this was their biggest challenge yet.
Together, the team raised £40,000+, including £5,000 from ACT – and the equivalent of a phenomenal 143,000 breakfasts! Find out how they reached this spectacular total…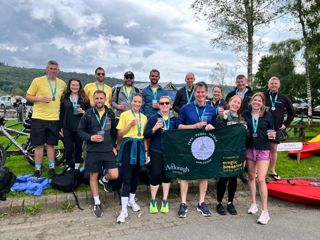 Peak, Pedal and Paddle
Day one kicked off with a full day trek of the Old Man Coniston – a famous peak in the Lake District – with a tough 900m ascent. The team didn't just hike up one summit, they took on three more before making their way back down – and that was just the start of their mighty challenge.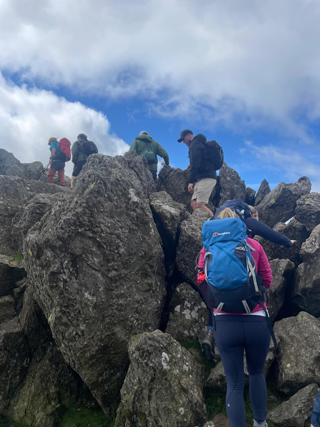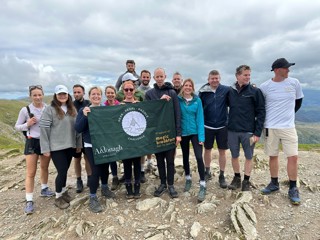 Raising this amount of money for Magic Breakfast is a real privilege. We have had some great support from friends and family, clients and markets. Our team displayed cheerful resilience, cohesion and commitment in a variety of challenging circumstances. It was a great success and a valuable experience.
Andrew Draycott, CEO – Energy Division, Ardonagh Specialty
In the morning of day two, the team complete a 17-mile cycle along trails in Grizedale forest. Despite the peaks of the previous day, they still found the energy and get-go to scale another 600m of ascent along the way.
Then, it was straight into the third and final challenge – this time, taking to the water. The team got their kayak gear ready and paddled their way around a 4-mile loop on Coniston Water, in the foothills of the peak they had climbed the previous day.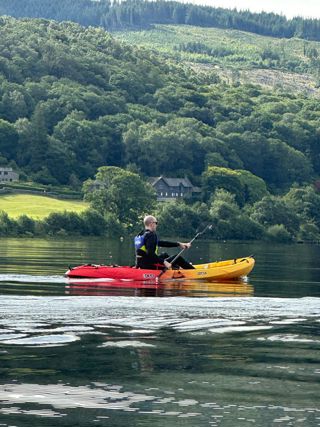 I still can't believe how much we've raised. I am so proud of us all!
Lori Shelley, Executive Assistant – Energy Division (and challenge organiser), Ardonagh Specialty
Why Magic Breakfast matters
The pandemic and cost-of-living crisis has increased children at risk on hunger in the UK to a staggering 4 million (September 2022). A hungry child cannot concentrate, affecting school performance and wellbeing – both ultimately widening the inequality gap further.
It costs just 28p for Magic Breakfast to provide a nutritious meal to kickstart a child's day. A meal may be simple, but its impact is far reaching – increasing school attendance, improving educational outcomes, and boosting a child's health and wellbeing.
A huge thank you taking in not just one, but three, gruelling challenges over the course of two days. Not only did you conquer them, but you also absolutely smashed it. Your dedication, teamwork, and sheer determination are so clear to see, and we couldn't be prouder to have such an amazing bunch of individuals as part of our team. The impact of your efforts will make a real difference in the lives of the children and young people we support."
Hanfia Ilyas, Community and Fundraising team, Magic Breakfast
We can't wait to see what Ardonagh Specialty plan next in support of their chosen charity. A huge congratulations to everyone who took part in the challenge and all those who supported.
If you want to support the team's efforts, you can still donate to their fundraising page on Enthuse.
Find out more about ACT's match funding programme.