From Galway to Cong and back again! Ride4Life 2023 raises £20,000 on the Emerald Isle
On Friday 22 September, the Ride4Life team once again donned their Lycra and in the ride's seventh year, travelled to Ireland to complete a 133-mile route from Galway and along the Wild Atlantic Way in aid of Cancer Fund for Children.
The amount raised through the ride currently stands at a spectacular £11,900. In addition, ACT will be boosting donations to date to take the 2023 total to a spectacular £20,000.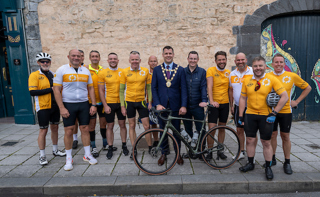 This takes the overall funds that Ride4Life has raised over the past seven years to £80,000 for a host of different charities.
Funds from the 2023 ride will go towards a cause close to many colleagues' hearts – and Arachas' chosen charity for 2023 – Cancer Fund for Children, which supports children and their families from across the Emerald Isle. The charity have just begun the build of a second Daisy Lodge respite centre in County Mayo (and which the Ride4Life team cycled through on their route), which will provide therapeutic breaks. It is fitting that in the spirit of Ride4Life, the money raised will be used to purchase bikes for children and their families to use during their stay at Daisy Lodge to explore the beautiful surrounding area and spend quality time together.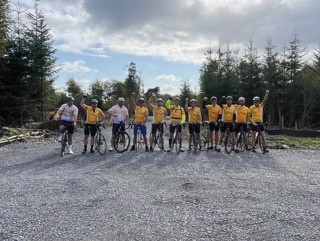 A huge congratulations to this year's team, this year coming from across all Ardonagh platforms and beyond:
Gavin Pumford, Head of Operations – Geo Agriculture
Max Burrows, Group R&C Framework Director – Ardonagh Group Functions
Paul Longhurst, Managing Director - UK Wholesale Division – Bishopsgate
Nick Lerway – Friend and Ride4Life veteran
Rob Worrell, CEO Ardonagh Advisory
John McCarthy, Chief Financial Officer – Arachas
Cathal Lowe, Insurance Relations Director – Arachas
Ryan Coles, Portfolio Support and Property Underwriter – Arachas
Colm Scully, Sales & Distribution Director – Arachas
Paul Emery, Home & Commercial Analytics Lead – Atlanta
Artis Abrams, friend of Ryan Coles
Rory Best, ACT Trustee and Ardonagh Business Development Manager
Phil Alexander, CEO Cancer Fund for Children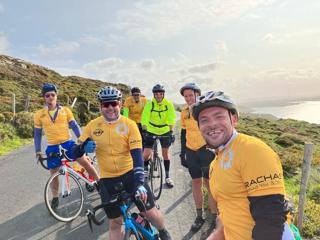 This year's ride…
Setting off from the Arachas Galway office at 5am, the team set off in the direction of Costelloe, taking in a beautiful sunrise on route.
The weather showed up in support of our riders – with the Irish sunshine joining as they rode through arguably the best scenery this event has had in its history.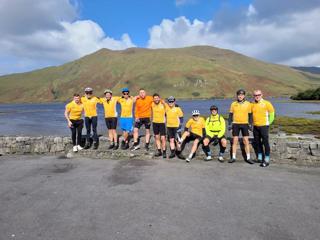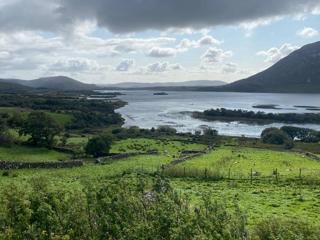 As this year's ride was in aid of Cancer Fund for Children, it was only right that the team headed to the site of the new Daisy Lodge centre in Cong, 40km north of Galway. The team were met with an incredibly warm welcome and were able to take in the stunning views of Lough Corrib before being joined by ACT Trustee, Ardonagh Business Development Manager and former Ireland Rugby Union Team Captain Rory Best and CEO of Cancer Fund for Children, Phil Alexander, on the final leg of the challenge.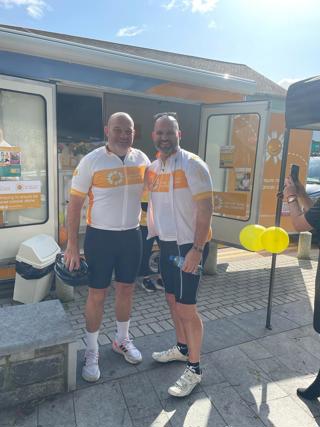 As the time approached 5pm, Arachas Deputy CEO Joey Wynne, alongside members of the Arachas Galway team and colleagues from across Ardonagh, including CEO & ACT Trustee Derek Coles, were waiting to give the riders a warm welcome – and a well-earned pint of Guinness! The Mayor of Galway Eddie Hoare also stopped by to congratulate the team.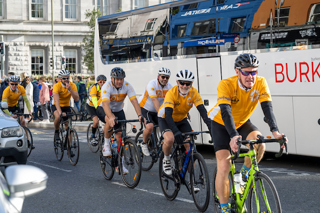 A huge congratulations to all riders – and everyone who supported, donated and got behind the team this year. You can still make a donation by visiting the Ride4Life Just Giving page.
A thank you from Cancer Fund for Children
I would like to thank the Ride4Life team on their amazing fundraising total and for their commitment and passion for supporting children and young people impacted by cancer. The funds raised will help us provide cycling equipment for families to take in the beautiful countryside that surrounds our second Daisy Lodge during their therapeutic short break with us. I thoroughly enjoyed taking part in the challenge and both myself and the team at Cancer Fund for Children are looking forward to continuing our partnership with Arachas and Ardonagh to raise vital funds to help ensure that children across the island of Ireland don't have to face cancer alone.
Phil Alexander, CEO of Cancer Fund for Children
The Ride4Life story
If you would like to know more about the story of Ride4Life, its legacy or this year's ride (including some brilliant blog stories from along the team's route!), head to the Ride4Life website or their Ride4Life 2023 Just Giving page.