£50,000 donated by ACT to causes put forward by colleagues
Throughout the year, Ardonagh Community Trust (ACT) supports colleagues from across the Ardonagh Group worldwide to give back to the people, causes and communities that matter to them.
The ACT Community grant programme enables employees of Ardonagh to apply for funding of up to £5,000 (or equivalent local currency) towards a community project or cause close to their hearts.
Every quarter, our ACT Trustees consider applications put forward by colleagues, and today we share the ten fantastic causes being supported by the final round of grants for 2022.
Read the stories behind each of the projects that have successfully received funding and why our colleagues nominated them.
Empowering rural communities in Africa through digital financial education
Rural Inclusion CIC

Nominated by Mark Farren, Towergate, Ardonagh Advisory
Rural Inclusion was established by Mark's son, Jack, who aged just 20 set up the not-for-profit to harness his own ACII experience to give back to rural communities in Eastern and Southern Africa by empowering local people through financial education. The charity provides digital financial training – with a particular focus on women and small holder farmers – to enable them to create sustainable, economic growth that impacts themselves, their families, and the wider community. The innovative education programme uses an offline mobile app to deliver effective training in the community, including education resources, first piloted in Uganda in 2021.
The £5,000 grant from ACT will enable Rural inclusion to lead a financial education project for up to 1,000 rural community members with an emphasis on female farmers in 202, with the money funding customisation of training g content and implementation in project areas – with the aim that those who benefit will have an increased understanding of the importance of saving and financial planning, increased awareness of the risks of borrowing and how insurance can provide a safety net for agricultural and health risks.
"At the age of 19, Jack achieved his ACII from the Chartered Insurance Institute. An amazing achievement at such a young age! He is incredibly ambitious and is still only 21 years of age! He wants to play a big part in changing the world, and is concentrating on Africa, hence why Rural Inclusion was set up.
This is a fantastic project, but he requires funding to continue this great work. My wife and I are hoping to fly out to Africa in the New Year to support him and to see what he is achieving. We are very proud parents!" Mark Farren, Towergate, Ardonagh Advisory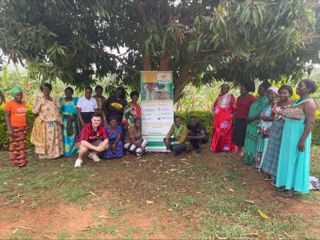 Setting up breakfast clubs for disadvantaged children in Scotland
Lisa's Gift

Nominated by Jacqueline Mitchell, Towergate, Ardonagh Advisory

Lisa's Gift was founded in memory of nineteen-year-old Lisa from Renfrewshire, Scotland, who died in 2014 whilst on exchange from Glasgow University in the USA. Since then, the charity has provided assistance to disadvantaged school children in an array of ways ranging from funding school sports kit, providing footwear, and funding school trips for those who would otherwise go without.
Towergate colleague Jacqueline has known Lisa's family for a long time and has seen how the good achieved by Lisa's Gift has not only helped the family's grief but also had huge positive impact in the local area.
The £5,000 grant from ACT will be used to establish breakfast clubs in every secondary school in Renfrewshire (10 in total), to ensure that school children who may not otherwise have a meal to start the day can access a nutritious breakfast – benefitting their health and their education.
"This community project is close to my heart. The charity has taken something good from a very bad situation and helped the family, remember Lisa by supporting young people, who are less fortunate than most. The second reason is because this charity is local and, in my community, somewhere I have lived my whole life and I have been involved in many of the fundraisers for Lisa's Gift – and will continue to help the charity in any way I can." Jacqueline Mitchell, Towergate, Ardonagh Advisory


Improving an innovative app to connect people with local food banks
BanktheFood
Nominated by Ali Hare, Inver RE, Ardonagh Specialty
Food banks often struggle with effectively communicating their real-time supply and demand needs to their donors. BanktheFood is a digital platform that provides a new way for people to connect to local food banks across the UK – whether to donate food or to use the service. In particular, the app helps food banks let people know which items are most in need of donation so that people who wish to support the service can do so in the most effective way. This helps food banks and their volunteers better manage their stock and ensure they can offer the items people need sustainably.
Ali joined the charity as a volunteer to help with events and project management and has seen first-hand the impact that the technology has had to improve food bank services.  The £5,000 grant from ACT will enable the charity to further develop the functionality and user experience of the app, to train food banks as they on-board, and to hold a community event to raise even further awareness.
"I recently joined this charity as a volunteer to help with events, admin support and project management. Food poverty is a growing issue in the UK.  Having previously worked in education, I've witnessed firsthand children in schools that are impacted. I'm particularly drawn to this charity as it is creating efficiencies in the area of food donations and making a significant difference in such a short space of time. I'm excited to see it grow its reach to help stamp out food poverty. BanktheFood is a start-up charity having just begun its second year. In its first year it grew to reach 21,00 users of the free BanktheFood app, creating over 800 donations per day." Ali Hare, Inver Re, Ardonagh Specialty
If you're interested in the BanktheFood app, you can download it https://www.bankthefood.org/downloadapp/
Installing a community defibrillator
Hilltops Sports & Social Club, Blackrod
Nominated by Derek Snowden, Towergate Health & Protection, Ardonagh Advisory
Blackrod in Bolton is the hometown of Derek, where he has been a member – and Chairman – of the Sports & Social club for many years. Earlier in the year, one member had a heart attach on one of the bowling greens. Fortunately, and ambulance arrived in time, but the club wants to ensure that if an emergency arises in the sports club or surrounding community that there is a defibrillator available.
ACT has given a grant of £750 towards the cost of purchasing and fitting a new portable defibrillator, which will be an asset in times of need for all those in the community.
"Heart attacks are happening to young, fit, unfit as well as older people and if we could save just one life by having one of these wonderful machines available to the Blackrod community then this would be reward in itself. I personally feel that as a bowls player and also a member of the local community, I can see the importance of having a defibrillator that can be used whenever and if ever needed." Derek Snowden, Towergate Health & Protection, Ardonagh Advisory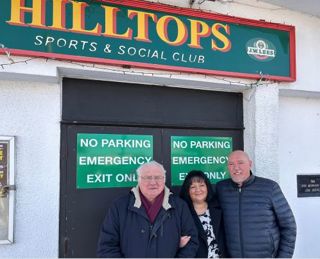 A nature trail for a rural primary school
Cornwood Church of England Primary School

Nominated by Martyn Aldridge, Oyster RS, Towergate, Ardonagh Advisory

Cornwood Primary school is a small rural primary school of less than 100 pupils in Dartmoor National Park, South West England. They are creating a nature and sensory trail for the children to enjoy, as well as develop their motor skills and to support children with special education needs.
Martyn's daughter is a teacher at the school and has seen first-hand and been closely involved with the fundraising the school has already achieved – raising £20,000 already towards the project. The ACT grant of £5,000 will fulfil the total cost of the nature trail, which means building can begin in 2023.
"My daughter is a teacher at the school, and we are constantly doing our bit to support it – I have even been known to stand in for Santa when the real one has been busy getting the toys ready for the boys and girls at Christmas! I would love to help this project because like so many good causes it falls below the radar and the parents, PTA and children work so hard to fundraise themselves." Martyn Aldridge, Oyster RS, Towergate, Ardonagh Advisory
Repairing facilities in a local Irish youth club
St Pauls Youth Club, Artane
Nominated by Angela Sheehy, Arachas, Ardonagh Global Partners
St Pauls Youth Club is an entirely volunteer-run organisation for young people aged 7 to 16 in and around Artane. It provides a safe place for children to meet, have fun and get involved in a whole array of activities throughout the year. As well as the youth club, the premises is also used for wider community events such as dance groups, coffee mornings and church groups.
Arachas colleague Angela has been a club night leader for over seven years and knows well the joy it brings to local children in the surrounding area.
Right now, the toilets are in urgent need of repair. With over 50 children attending some club nights, the facility is much needed. The £5,000 grant from ACT will enable these repairs to be made, so that the club can continue to be a fantastic place for the community.
"I have been a leader of one of the club nights for over seven years.  I see on a weekly basis the joy the club brings to the local kids, as an under privileged area for some of the kids this is their fun time of the week and also for some there only time they get to have trips. This club is at the heart of Artane." Angela Sheehy, Arachas, Ardonagh Global Partners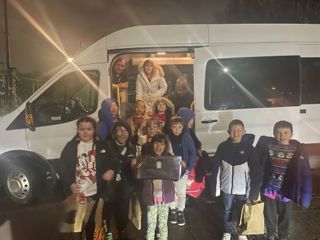 Providing memory boxes to families experience pregnancy or baby loss
Sands
Nominated by Cliff Gillies, Paymentshield, Ardonagh Retail

Sands provides bereavement across the UK nationally as well as through its network of 100 regional support groups to ensure parents and families experiencing pregnancy or baby loss receive the best possible care and help.
One way Sands provides support is through memory boxes. When a baby dies, there may be little visible evidence of their time with its parents, family and loved ones. Memory boxes are an important part of many bereaved parents' journey, as they provide a special place for families to store meaningful items they have collected through their baby's pregnancy, birth and in the years that follow and enable a parental bond that can endure after saying goodbye.
Paymentshield colleague Cliff and his family have been directly supported by Sands when it mattered most and since then has advocated the charity. As part of applying for the grant, Cliff spoke to the memory box providers and it was agreed that rather than 250 boxes, they would provide 375. As a result, the £5,000 grant from ACT will fund 375 memory boxes to families helped by Sands.
"The memory box is not just a place to store memories – it's also a tool that helped us say goodbye, talk about the next steps and start the process of grieving. Sands who helped us in so, so many ways and this donation will enable even more bereaved families to benefit with a memory box to help create and keep safe precious and lasting memories of their baby." Cliff Gillies, Paymentshield, Ardonagh Retail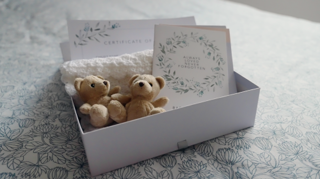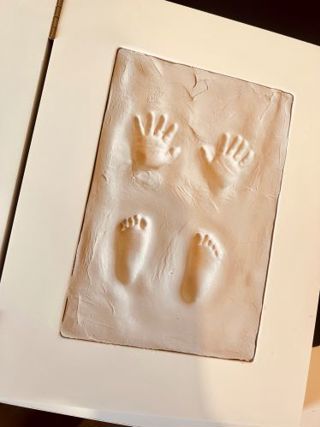 Making counselling accessible to people of all ages
Relate Bournemouth, Poole & Christchurch
Nominated by Debra Clark, Towergate Health & Protection, Ardonagh Advisory
Relate provides relationship counselling sessions to people of all ages experience hardship and challenge in and around Bournemouth, Pool and Christchurch in Southern England. Sessions are provided at a subsidised rate to ensure they are accessible to as many people as possible – and free for those who need the service most.
The £4,500 grant from ACT will provide 150 counselling sessions to those who could not otherwise afford it. Colleague Debra has been a trustee at Relate for over three years and seen the impact counselling has had to improve relationships between friends, families and couples in the community – particularly children, form whom relationship breakdowns can most affect.
"As a result of my involvement with this charity I am also now on the board of trustees for National Relate. One of my drivers for being involved was using my skills to help this amazing charity to continue to have an impact well beyond its modest size. I'm especially proud of us delivering increasing sessions in secondary schools and to young people, helping them navigate a complex and demanding transition into adulthood. Our team raises funds for couples, young people and families to receive sessions for free or at a reduced cost where they are experiencing hardship. This is the core of the charity for me – we're making sure no one misses out on the help they need just because of their financial situation." Debra Clark, Towergate Health & Protection, Ardonagh Advisory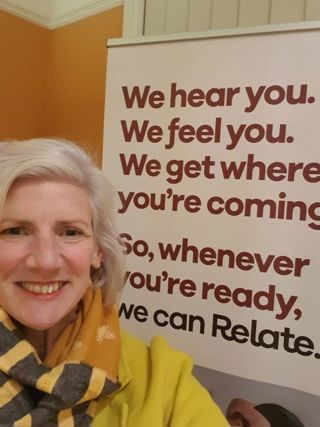 Hosting community workshops to involve people in sustainable change
Nifty Sustainability
Nominated by Daniel Murrell, Ethos Broking, Ardonagh Advisory

Nifty was established in 2019 to bring together expertise in sustainability research, education and activism with projects and organisations in the community so that they can deliver the best impact possible.
Ethos Broking colleague Daniel came to know the charity through his partner Becki, who is a Research Assistant. Since then, he's seen the benefit applying research in sustainability can have for local community organisations. For example, by collaborating with a local sports club, Nifty helped them prove the impact of their work on challenging inequality in sport which ultimately enabled the club to apply for further funding successfully. In another example, Nifty worked together with a local council to help them develop a local green space in the best possible way to achieve biodiversity and accessibility.
The £4,750 grant from ACT will be used by Nifty to hold five pop-up community workshops in 2023 which can be attended by local people and organisations to empower positive and sustainable change as well as interactive sessions to provide education around sustainability, active citizenship and more.
"My partner, Becki, is a Research Assistant with Nifty and through chats with her, I've learnt a lot about sustainability, how it's more than just recycling and how important it is to raise awareness and engage people with the issues. I've also been involved in some of Nifty's projects, and I'd like to give more people in my community the chance to hear about these issues and what they can do to contribute to a more sustainable world." Daniel Murrell, Ethos Broking, Ardonagh Advisory


Providing advice clinics to vulnerable young people to make their first step on the career ladder
No Limits (South)
Nominated by Andy Simpson, Legal, Ardonagh Advisory

No Limits helps children and young people across Southampton and the Hampshire area in their Advice Centre, in hospitals and in schools. No topic if off limits as the charity responds compassionately and holistically to any request for help, which may include substance abuse, body image issues, rights in a relationship or support for young carers.
Advisory colleague Andy is a trustee and has been closely involved in the charity's mission and services. One of these services is a 'Work Club', held at No Limits' drop-in advice centre on the High Street in Southampton. The Work Club which provides a safe space to help vulnerable, unemployed young people access services to help them search and apply for jobs. The £5,000 grant from ACT would be dedicated to the Work Club, so that it can remain open once a week and help young people write CVs, find jobs and prepare for interviews.
"As a trustee of the charity, I get to see the positive impact that their support provides to a large number of children and young people in the area. The breadth of issues which young people face and which No Limits are able to support them with has shocked me. I am proud and humbled by how giving back some of my skills and experience can help the charity to access more children and young people and remain sustainable for many years to come." Andy Simpson, Legal, Ardonagh Advisory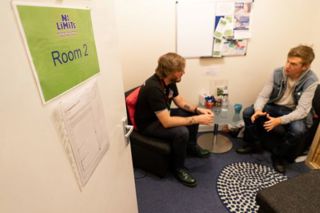 Finding better treatments for Parkinson's
Parkinson's UK
Nominated by Christopher Church, Communications, Ardonagh Advisory

Over 145,000 people live with Parkinson's disease in the UK and it's the fastest growing neurological condition in the world – yet there is still no cure. Advisory colleague, Christopher, has volunteered for the charity for many years, alongside more than 3,000 fellow volunteers nationally.
The £5,000 grant from ACT will contribute to the charity's 'Cure' and 'Improve Life' projects, which involve research to develop treatments to slow, stop or even reverse the effects of Parkinson's alongside strategies to improve symptoms and quality of life.
"I went into the charity having no real understanding of Parkinson's. I thought it was an old man's disease. How little did I know. It's incredibly brutal and affects children, young mums and dads, and the elderly. It doesn't discriminate. Not only this, it is also the fastest growing neurological condition on the planet – but doesn't always get the coverage or get prioritised when people are considering donations or research grants." Christopher Church, Communications, Ardonagh Advisory
Follow us to see photos of our colleague's charitable efforts! We love sharing photos showcasing the numerous ways our colleagues give back to their communities. Follow us on Instagram, Facebook and Twitter. @ArdonaghCT.
If you have any questions, please get in touch with the ACT team using info@ardonaghtrust.org.